Should You Replace or Repair Worn Out Shoes?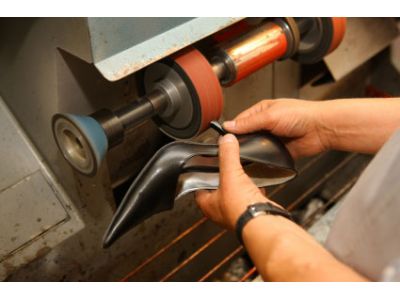 When it comes to footwear, it's always sad to see a good pair of shoes get decommissioned due to damage or wear. Over time, we all get attached to our shoes. They become our daily companions, they mold to our feet and, in many ways, become an extension of who we are. From the way they work with our personal style to the comfort they offer after months of being broken in, losing your favorite pair of shoes is extremely disheartening. However, what a lot of people don't realize is that a good shoe repair shop can repair almost any damage that has occurred to your shoes.
Shoe repair is a simple, affordable way to restore life to your favorite shoes. Whether you need to replace the heel, fix the soles or get new footbeds, simple repairs are often far less costly than purchasing a new pair of shoes. On top of that, they can give you more time with a pair of shoes that you've already fallen in love with.
In addition to simple repairs to your shoe's functionality, cobblers can often restore your shoe's appearance, as well. From eyelet replacement and salt removal to strap lengthening and conditioning, a skilled cobbler won't just make your shoes wearable, they'll make them beautiful.
At Corey's Bootery, we aim to improve our customers' lives through the use of proper footwear. We know that, over time, people come to love their shoes. It's only natural that they'd want to spend a little more time with worn or damaged shoes. As a result, our shoe repair services are aimed at providing quick, high quality shoe repairs. If you've got an old pair of shoes that you're considering retiring, come talk to one of the professionals at Corey's Bootery and let us see what we can do to give you a few more seasons with your favorite shoes.