Relieve Feet During Trips Using Plantar Fasciitis Shoes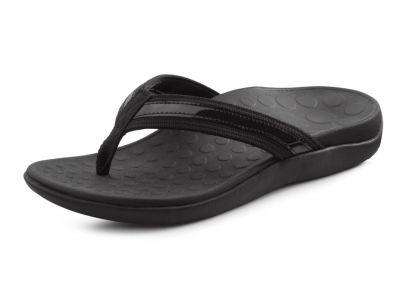 With warmer weather quickly making its way back to us once again, we are all going to be out and about more, and that is when those with foot pains can benefit most from plantar fasciitis shoes. Long walks down a pier at the beach, roaming the downtown shopping center, and more can be made much more enjoyable when those suffering from plantar fasciitis have some relief provided by their footwear. Corey's Bootery carries all the brands that those with foot pains could need to help them stay comfortable through summer and beyond.
Various options available
Although we have different brands of shoes that help plantar fasciitis symptoms, one of the ones we recommend most for our customers is Vionic. Great for treating plantar fasciitis, overpronation, heel spurs, and more, Vionic provide all the support necessary to help those with foot ailments walk comfortably. A wonderfully supportive shoe brand, Vionic can give great comfort for long periods of time while also looking great. There are many different options of Vionic sandals available, so can find something that fits your style while protecting your feet from unnecessary pain.
Plantar fasciitis shoe experts
You may be thinking that a shoe store might not know what works best for foot pain, but our family-owned business has worked in the treatment of foot pathologies since 1973. Our founder became one of Kalamazoo's first Certified Pedorthists, helping those that were suffering from foot pain to find the best solutions that worked for them. When you have places you want to go this spring, summer, and beyond, trust in our expertise to get you the right plantar fasciitis shoes to relive your pain.
Corey's Bootery is the proud provider of Orthopedic Shoes, Custom Orthotics, Custom Shoes, and different Shoe Modifications for the greater Kalamazoo Area. If you suffer from plantar fasciitis and need relief when walking around these warmer seasons, contact us today!