Modify Shoes for Plantar Fasciitis for the Best Comfort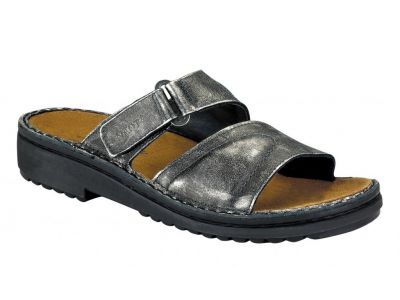 Shoes for plantar fasciitis can be a great first step to a more comfortable step for those suffering from plantar fasciitis, but modifications to these shoes can make each step perfect. Corey's Bootery has worked with customers suffering from a wide variety of foot troubles, and we have the capabilities and tools at the ready to make any adjustments that those dealing with foot pain might need. Anyone can get around in style and pain free by getting plantar fasciitis shoes that have been modified by our team.
Providing the best brands as a base
Before modifications are done, Corey's Bootery makes sure to provide shoe brands that are specifically designed to make those suffering from plantar fasciitis have a less painful step. We carry a large selection of Naot and Vionic brand shoes that can individually assist with plantar fasciitis pain or are already fitted for custom orthotics to lessen pain. By carrying these brands, Corey's Bootery sticks to our commitment to the betterment of our customers' steps, giving them the resource that they need to get around pain free.
Custom shoes for plantar fasciitis pains
Once you choose a shoe for plantar fasciitis with Corey's Bootery, we will take care of the rest to make it as best as possible for your feet. This includes modifying the footbed of your shoe to ensure that it can conform to your foot perfectly, reducing the pain you may be facing from plantar fasciitis. As we all know, no two feet are the same, and each requires specific care and attention to ensure that the footwear we choose can match those needs. There are a variety of contributing factors that can change the type of footbed that your shoe may need to give you the most comfort, and the experienced professionals at Corey's Bootery know exactly what to look for to give you the most accurate assessment and provide the best solutions.
With decades of experience in providing quality footwear to those in need, Corey's bootery will provide custom modified shoes for plantar fasciitis that those suffering from it can count on. With four certified Pedorthists on staff, Corey's Bootery has a large background of experience working on solutions for people's feet that you can be sure will provide you with everything you need to walk comfortably. Contact us today to learn more or to get a pair of modified shoes ordered!