Comfortably Get Back On Your Feet in the New Year with Diabetic Shoes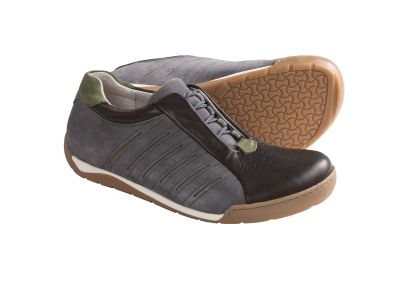 Now that we have all had the time to sit back and relax during the holiday season, anyone suffering from daily diabetic foot pains can comfortably get back on their feet in the New Year with diabetic shoes. COVID has had many of us sitting around the house more than usual this last year, and the holidays are often a time where we relax with the family. So, if you are making a commitment to lose a few extra pounds in the New Year or simply want to get up and moving as your resolution, consider the footwear from Corey's Bootery for your diabetic footwear needs.
We are footwear experts
When selecting the diabetic footwear you need to get out and about in the New Year, you can trust Corey's Bootery to have the knowledge and expertise to best help you. With 4 ABC certified pedorthists on staff, our team can evaluate and recommend the footwear that would best work for you, based on what you plan to use them for. We give every customer that comes through our doors the personal, professional experience that they can count on to help the find the footwear they need.
Casual or athletic diabetic shoes
Whether your commitment to getting out in the New Year is more of a casual one with walks being your main activity or exercising with jogs and runs is more your speed, Corey's Bootery carries the diabetic shoes you need. With a large variety of casualwear as well as athletic shoes for frequent use, the diabetic shoes that you have available at Corey's Bootery can keep your feet comfortable by providing the exact type of shoe that you are looking for.
Providing information on foot health, the proper shoes for what you need, and physicians that can assist you in your foot health, Corey's Bootery has everything related to diabetic shoes for you in the New Year. Contact us soon to learn more about what we can do for you to help you get up and moving comfortably in the New Year!