Find Overall Foot Comfort with Effective Diabetic Socks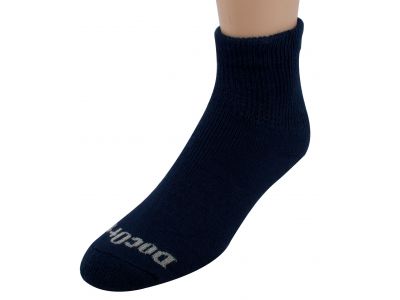 Those that suffer from diabetes know that when you have foot neuropathy as a condition, you want effective solutions that you can count on, and the diabetic socks from Corey's Bootery can help you live more comfortably like you are meant to. Approved by our doctors and designed to ease the conditions that those with diabetes face, Spenco diabetic socks are the brand designed and manufactured to best help those in need. With years of experience providing customers with the best diabetic socks for their conditions, Corey's Bootery can also provide you with the diabetic socks you need, when you need them.
Find your perfect pair of diabetic socks
The diabetic socks from Corey's Bootery come in a large variety of options, all Dr. specified and diabetic approved. This allows our customers to find the socks that best benefit them, have great style with their comfort, and more! Our team is always looking for the best solutions for our customers, and the diabetic socks that we have for sale are one of the great ways that we can assist by removing pain and providing comfort with style.
Moisture wicking material
When you are deciding on a brand of diabetic sock to wear day in and day out, you want ones that provide you relief from diabetic systems, but also ones that are comfortable in a variety of ways. Spenco socks that we carry are not only great options to fight diabetic systems, but they also provide moisture control and temperature regulation for your feet through a moisture wicking material. By moving sweat to the fabric's outer surface quicker, they can keep your feet less sweaty, and by drying they keep your feet's temperature more easily regulated. At Corey's Bootery, we care about all around foot comfort, and that is exactly what someone suffering from diabetic foot symptoms will get with their diabetic socks.
Improving the lives of individuals through proper footwear, Corey's Bootery can provide diabetic socks for those in need. With years of experience under their belts, our caring staff understands the best ways to help our customers to alleviate the symptoms that they may be facing. Stop by our store to see some of the solutions we have to offer or reach out today. Better foot health is only a short visit or phone call away, so do not hesitate!