How Diabetes Can Affect Your Feet & How We Can Help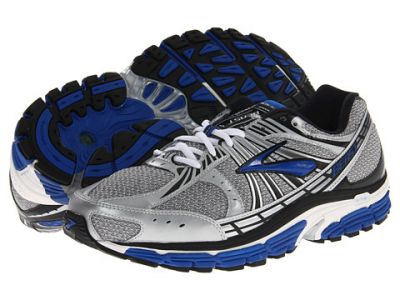 If you have diabetes, you know that there are certain things you have to be more careful about than others do. If you have diabetes and have too much sugar in your blood for a long time, it can create serious complications, including—surprisingly enough—foot problems. The two main problems include:
Diabetic Neuropathy: This is a damaging of the nerves so that you no longer have feeling in your feet or legs—unable to sense heat, cold, or pain. While at first this may just seem strange, it is actually a serious concern. If you don't notice a cut or sore on your foot, it is likely to get worse and could cause infection. As well, your muscles may not perform as they should, creating foot ulcers.
Peripheral Vascular Disease: This occurs with poor blood flow to the arms and legs. The risks include a cut, sore, or infection that will not heal—which can make you more at risk for developing ulcers or gangrene.
The following are recommended regular care tips for your feet if you have diabetes. Taking care of your feet will help prevent against future problems and could help protect against serious issues.
Stay healthy by keeping with your doctor's recommendations for nutrition, exercise, and medication.
Check your feet daily for cuts, sores, blisters, or redness.
Keep your skin moisturized by applying lotion when they are try to keep the skin from cracking.
Wear closed-toe shoes or slippers.
Wear shoes that fit correctly (we can help! see below)
Check inside your shoes before putting them on for rocks or other objects.
Protect your feet from both heat and coldness.
Don't cross your legs for long periods of time so that blood can freely flow to your feet.
If you don't already know that you experience problems with poor circulation to your feet, it is something to discuss with your doctor. We are happy to help you slide into a better pair of shoes, but we do require a Diabetic Shoe Form to be signed by your doctor as well as a prescription.
Diabetic Shoes at Corey's Bootery
At Corey's Bootery in Kalamazoo, Michigan, we have an extensive knowledge about both how diabetes can effect a foot and about the diabetic shoes we can recommend. We are dedicated to finding a solution specific for your feet that can both help prevent ulcerations and look stylish—after all, a shoe that isn't worn isn't helping. We offer a variety of men and women's options in the P.W. Minor and Orthofeet brands. Click here to download a form you doctor will need to sign. Bring this and a prescription from your doctor to our store, and we'll help assess your feet and help you pick out your new shoes. We do not require appointments—making it easy and convenient for you. Have questions? Feel free to give us a call at 269-349-2247.