How to Care for Your Designer Leather Shoes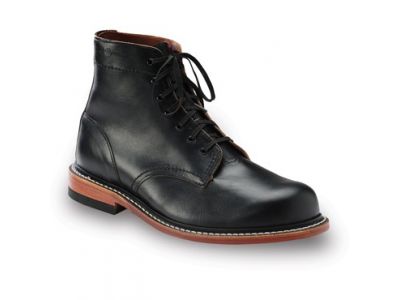 Owning a good pair of designer leather shoes is like a marriage. It starts off amazing: walks in the park, constant attention and loving, tender care. Over time, it's easy to begin taking your shoes for granted. It's easy to fall into bad habits and stop treating them with the respect they deserve. In short, it's easy to give up on your shoes. Like any spouse, though, a good pair of leather shoes can last you a lifetime. Today, we're going to give you a few tips that will help you extend – possibly even indefinitely – the life of your most beloved pair of shoes.
First, treat them right!
The first step in lengthening the lifespan of your shoes is treating them right from the beginning. Using a leather conditioner will ensure that your shoes don't crack, split or discolor when exposed to the elements. Shoes are our contact point with the world… they're constantly submerged in water, peppered with salt and caked in dirt. Conditioner is absorbed into the leather itself, prevents breakdown and preserves the flexibility – and durability – of your shoes.
Second, stay in shape!
Part of preventing the long-term breakdown of your shoes is ensuring that they retain their natural size and shape. Shoes trees – foot-shaped cedar inserts – force your shoes to conform to their original shape when they are not being worn. Furthermore, shoe trees prevent moisture buildup and – if they are made of cedar – can prevent common odors caused by bacteria and fungus.
Third, nourish your soles!
Most designer shoes feature leather soles. Leather soles are a glorious thing but they are also a big responsibility. Thankfully, there are two options that can prolong the life of your shoe. First, you can have leather soles replaced when they become worn, replacing them every year or two usually suffices. Second, to keep your leather soles from wearing down so quickly, you can protect them with Vibram full dress soles.
If you've recently purchased a pair of designer leather shoes, give us a call! We can walk you through the care process to ensure that you and your new shoes have a long, happy life together.