Diabetic Shoes Can Help You Keep Your Feet Happy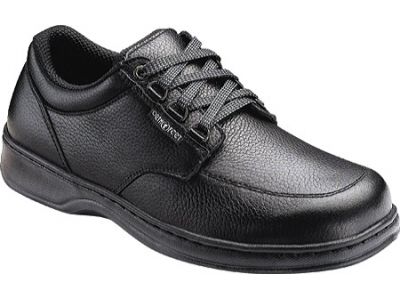 Since our earliest days, Corey's Bootery has focused on creating fashionable, effective diabetic footwear. With over 50% of all lower limb amputations caused by improperly fit shoes, we know the importance of providing diabetic shoes that protect the wearer's feet. However, many people still hesitate to obtain their shoes due to a number of concerns. Are they fashionable? Do they work? Is diabetic footwear expensive? In this post, we'd like to address these concerns and give you five reasons that everyone with diabetes should consider diabetic footwear.
1. Recommended by a pedorthist
At Corey's Bootery, your feet are inspected by a certified pedorthist so that we can design custom diabetic shoes that fit perfectly and help to prevent common diabetic foot problems.
2. Prevent diabetic foot ulcers
Almost every medical professional with diabetes experience recommends diabetic footwear to prevent the formation of diabetic foot ulcers.
3. Prevent corns and calluses
With special, memory foam inserts, diabetic shoes can correct irregular pressures on your feet, which helps to prevent the formation of corns and calluses.
4. Covered by Medicare
To reduce costs, the staff at Corey's Bootery will work with you to find special footwear that is covered by Medicare or your own private insurance company.
5. Fashionable and comfortable
We know that function is only half the battle! Our highly trained pedorthists will help you find diabetic footwear that is both comfortable and stylish.
At Corey's Bootery, we understand how difficult it can be to find the right pair of shoes, especially if you have medical conditions affecting the type of footwear that you can wear. Over the years, however, the scope and styling of diabetic footwear has been greatly increased. Because of this, we're confident that we can find a pair of comfortable diabetic shoes in your style and price range. If you'd like to learn more about the specialized shoes available from Corey's Bootery, contact us today!