Receive Diabetic Footwear from Knowledgeable Professionals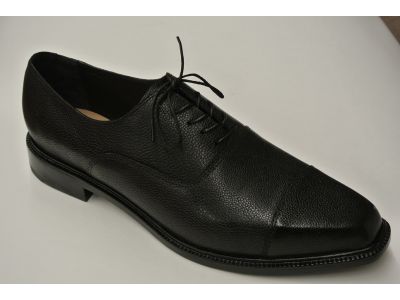 Anyone suffering from diabetes knows that shoes are an important part of living with the disease, and the diabetic footwear from Corey's Bootery can give you the tool you need to not only live effectively, but also live comfortably. With 4 ABC certified pedorthists and a large variety of footwear options for every customer, you can be sure to find the shoes you need for diabetic needs with Corey's Bootery.
Experienced team
When you get diabetic footwear from a shoe company, you want one that understands your individual needs based on the severity of the side effects diabetes may cause. Corey's Bootery has worked with many patients over the years that, on top of the certification our employees have received, can get you what you need. We make sure to look at each individual patient to ensure that they get the unique solutions that can best help them.
Effective footwear
The diabetic footwear that Corey's Bootery provides is not only fashionable, but also functional! Our hand selected product lines are chosen to give each patient the Medicare approved shoe that can protect feet from possible ulceration or amputation due to poor circulation. This means your shoes will fit and fit well, while not looking too out of the norm of what a regular shoe might look like.
Footwear assistance
We at Corey's Bootery like to remind our patients that if they qualify for diabetic footwear, Medicare also allows 3 pairs of custom insoles once per calendar year. Our Pedorthist evaluates your feet and makes the perfect insoles for your footwear to help prevent issues and treat symptoms. Whenever you need footwear comfort, you can trust Corey's Bootery.
With a mission to improve the quality of living for individuals through proper footwear and orthotics, Corey's Bootery has the kind, professional staff and resources you need to get back on your feet.