Avoid Common Pains with Relief through Custom Orthotics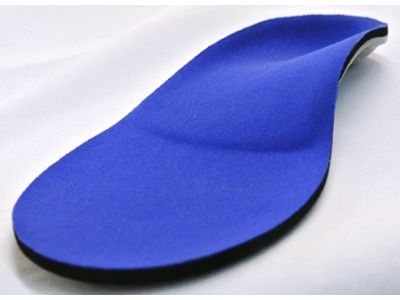 A significant number of people suffer from commons pains such as knee or back pain every day, but, using the right custom orthotic, these pains may be avoided. Corey's Bootery crafts orthotics that to correct the alignment of your body to assist in removing unnecessary pressure from joints. With many individuals working jobs that leave them on their feet often, a custom-made orthotic can be the difference between you leaving work sore or not.
Why custom
If you've used generic orthotics before, you may be wondering why Corey's Bootery offers custom orthotics at all. Well, like a body that needs prescription prepared medicine, every foot can get custom orthotics to keep them comfy. Each foot is different from the next, so like medicine, problems caused by them should be treated like the unique problems that they are. If generic brands work for you, that's great! But, just know that there is the option for Corey's Bootery to offer you something potentially even better.
Changing bodies
As you know, our bodies are always changing as we age. So, if you are thinking about ordering custom orthotics or ordered from us before, be prepared to potentially replace your custom orthotics about every five years. This can help ensure that you continue to avoid any of the common pains you had before orthotics by keeping any of your body's physical changes in check.
Personally crafted
When we say "custom" with our orthotics, we mean it. Not only shaping them to your feet, Corey's Bootery also has a variety of types of orthotics that you can benefit from depending on a variety of factors such as neuropathy to patients who are highly active. By simply giving us a call or stopping in, we can help figure out which is best for you to avoid any pains you may have.
Corey's Bootery continues to improve the lives of individuals through proper-fitting custom orthotics. If you suffer from daily pains, stop in today to see how we can help!