Protect Feet in Winter with Diabetic Footwear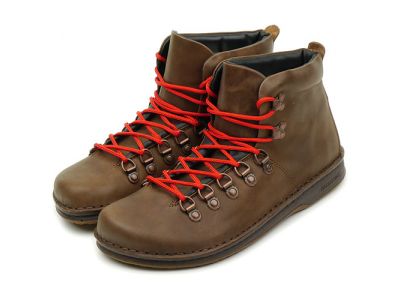 The cold, winter months can be hard on our hands and feet, so having the proper diabetic footwear is especially important during this time of year for those dealing with diabetic foot troubles. From drying out our skin to causing joints to tighten up from the cold, there are a variety of issues that the winter months bring with them that those with diabetes can protect themselves against with the proper care.
Corey's Bootery provides professionally made diabetic footwear from name brands in the business of footcare. Our team knows the challenges that those with diabetes face with their feet, especially in winter, so we have a few tips to share with our customers to help them better protect their feet through the season.
1. It starts with the feet
Because those with diabetes may have diabetic nerve damage and poor circulation to their feet, it is important to check your feet for any problems each day. Any injury or concern that goes unaddressed with only add to foot pain, so it is important to catch issues early before they cause further problems down the road.
2. Keep feet healthy
Beyond inspecting your feet, you can keep them healthier through the winter by properly airing them out, as well as moisturizing. Snow and slush have a way of making their way into our shoes or boots at some point or another during the winter, so, when they inevitably do, it is important to dry out your feet, especially between your toes where bacteria like to thrive.
3. Take care with heating
Because of the cold, it is often comfortable to take hot showers or baths or use heating products to keep ourselves warm. However, for those with diabetic nerve damage, it is important to be careful with the temperature you expose your feet to, as they may be getting burned without you realizing it.
4. Find the best diabetic footwear
After feet have been taken care of, they need the proper vehicle to help you walk around comfortably. Diabetic footwear from Corey's Bootery comes in a variety of styles for winter, even including winter boots! Whatever type of shoe or boot you have in mind, Corey's Bootery is likely to have an option to help you get around warmly, comfortably, and without any concern.
With decades of experience and a dedication to providing the proper footwear that customers need, Corey's Bootery is the best choice for diabetic footwear during the winter months. Contact us today to learn more about what we can do to help!