Finding the Right Orthopedic Shoe Solution for You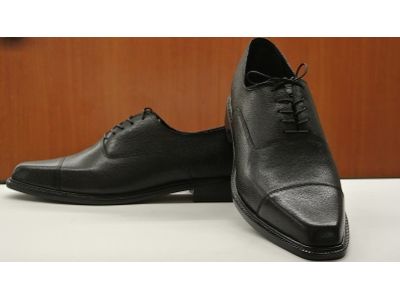 When it comes to your feet, it's important to prevent damage before it happens rather than waiting and trying to fix something after the fact. They're your feet, after all; you really only get the two of them. Even so, it can feel like exploring orthotics for the first time is overwhelming. As a culture, we don't seem to place a high value on foot health, even though we rely on our feet every day. For this reason, we here at Corey's Bootery have assembled a brief overview of what orthotics has to offer for anyone looking to promote foot health.
Diabetic Shoes
As one might guess, diabetic shoes are specifically designed to help those living with diabetes and foot complications that come with the diabetic condition. Some of the most common foot-related symptoms that arise with diabetes are: overlooked calluses, ulcerations, neuropathy, numbness, and frequent burning sensations. The diabetic shoes that we offer at Corey's Bootery created with the treatment of as many of these symptoms as possible in mind, and our staff will personally investigate the problems your feet might be facing as we determine which shoes will be the right fit for you.
Arch Support
Proper arch support can prove critical to anyone living with foot pain or referred pains that stem from the feet. If you have a low or flat arch in your feet, you could find that your body compensates for the support that a "proper" arch would by straining other parts of your body, such as your knees, hips, or back. As a result, something even as innocuous as meaningful arch support has the potential to eliminate pains in each of these areas that you may be having.
Custom Foot Orthotics
If you're more interested in a shoe that is designed to fit you, personally, then our custom foot orthotics could be the perfect fit for you. By crafting the shoe to fit your needs specifically, our trained professionals can help alleviate more than just foot pain. By aligning your foot in the way your body needs, our custom orthotics can reduce or even eliminate knee, hip, and lower back pain. Additionally, we place a high value on the fashion of all of the shoes we sell, and will work tirelessly to make sure you get the shoes that make you both feel and look good.
Interested in getting the footwear you deserve? Contact us today to find the shoe that fits you just right.