Is a custom orthotic right for me?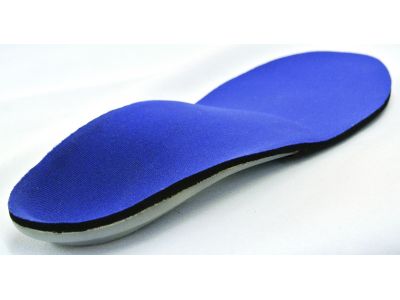 What are custom Orthotics? Is a custom orthotic right for me?
Custom orthotics are inserts made to replace or rest inside of your shoe. Orthotics are designed to alleviate foot pains, or the correct the position of the feet and body. Custom orthotics can be made to optomize foot function, as well as alleviate many pains throughout the body. Each of us is born with a unique footprint, just as unique as our fingerprint in fact, maybe even more so. This is why custom orthotics are beneficial to nearly anyone whether or not your experiencing pain. Orthotics are preventative care for both your feet and body.
Shoes are made to fit any foot, unlike custom orthotics. Each of us have feet that are as unique to us as our fingerprints. So why should our shoes be so generic? As our shoes are the only accessory that we wear each day that effects the alignment of our body, it makes sense that our shoes should support the body appropriately. Custom orthotics are able to be transfered from shoe to shoe allowing you to transform your generic shoes into shoes that are built to align your feet, knees, and body.
Corey's Bootery has specialized in the fabrication of custom orthotics for over 40 years, and is Kalamazoo's most trusted source for custom orthotics. If you have any questions feel free to call us at 269-349-2247.