Corey's Bootery's Annual Naot Trunk Show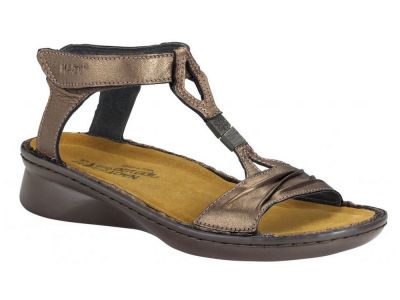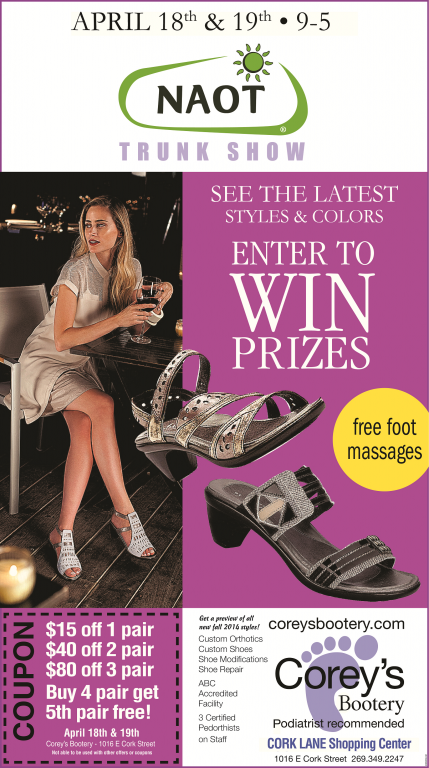 Do you have trouble finding a sandal that looks as good as it feels? Look no further.. Naot sandals & shoes provide the comfort and style to keep you looking and feeling good all summer long. Soft yet supportive, comfort you can feel from the first step.
The Naot Sales Represenative will be present and happy to assist you. Every spring 2014 style & color available from Naot will be on display. For the first time Corey's Bootery will also have all of the upcomming styles for fall available for you to preorder and view.
Join Corey's Bootery on April 18th & 19th for the biggest event of the year!
Have questions? give us a call 269-349-2247.
unable to make it? no problem.. Just give us a call and we will be happy to honor your coupon through 4-26-14