Stay Protected on the Job with Work Boots in Kalamazoo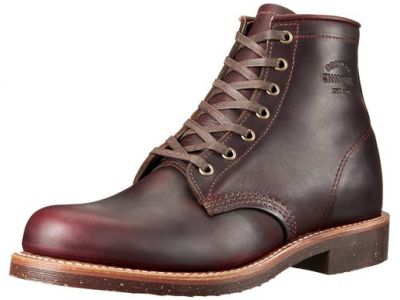 When on the job, you not only need to keep your feet protected, but you need to find the right work boots in Kalamazoo to keep you comfortable throughout the day. Corey's Bootery carries a large variety of Chippewa boots, a great brand specifically designed to offer safety and comfort every time you put them on.
Best in the business
With our long history dealing with shoes and work boots in Kalamazoo, there's a reason that Corey's Bootery carries Chippewa. The way most of them that we carry are constructed makes them comfortable, durable, supportive, and repairable. Other brands of equal or lower cost often do not give everything you're looking for in work boots, but Chippewas have the proven record of comfort and support to ensure your days on the job aren't spent unhappy with your feet.
Styles to choose
At Corey's Bootery, we specifically carry different styles of Chippewa work boots in Kalamazoo to ensure everyone can get the style of boots they need for their working conditions. With traditional steel toe and composite toe options, insulated and non-insulated options, height options of 6 or eight inches, and more, there's something for everyone from Chippewa work boots at Corey's Bootery. Almost every style also has wide options for feet that need a little extra room through the workday.
Trusted repair
Corey's Bootery provides a large variety of shoe repair options, so your work boots in Kalamazoo can get the repairs that they need, every time then need them. The higher quality of Chippewa boots we offer allows them to be repaired, and Corey's Bootery can provide it to them in a timely manner. Our professional staff has worked with shoes and boots for years, so you know your repairs will be handled with care.
Family owned since 1973, Corey's Bootery provides the feel of a small business with the professional services of a large one. If you're looking for work boots in Kalamazoo, trust Corey's Bootery to have what you need.