Why It Is Important To Condition Your Designer Leather Shoes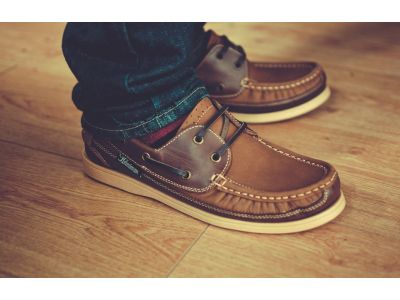 Shoes are the most important part of any outfit and, unfortunately, they take the more abuse than any other item in your closet. From salted pavement to rain-wetted sidewalks, our shoes are subjected to a vast number of caustic and damaging elements every day. To maintain them, most people use a moisture-resistant spray that repels water and prevents long-term damage. However, there is an additional measure that can be taken to keep your shoes in the best condition possible: leather conditioning. In this post, we're going to look at why leather conditioning is critical to the health of your shoes and, more importantly, how it can keep your favorite pair of designer shoes in action longer.
Leather requires nourishment
Leather is the skin of an animal and requires nourishment. Since it isn't able to provide this nourishment to itself, leather conditioners are designed provide the nourishment necessary to maintain the flexibility of your leather shoes.
Leather conditioners prevent breakdown
When your shoes dry out or take in too much water, it can lose the oils and moisture that it needs to remain flexible. This can cause tears, cracking and other forms of damage that compromise the integrity – and appearance – of your shoes. Leather conditioners help to waylay the effects of this damage, prolonging the life of your shoes.
Conditioned leather can endure the elements
Especially here in Michigan, it's important to protect your shoes from the elements. Rain, snow, salt, ice and more are all leading causes of preventable damage to your shoes. Leather conditioning helps to mitigate the damage that these factors cause by preventing the accumulation of external moisture.
At Corey's Bootery, we are Kalamazoo's premier shoe repair shop. Trained to repair damaged shoes and to help prevent damage to new leather shoes, our experts are knowledgeable in all shoe repair methods, from waterproofing and salt removal to sole protection and leather conditioning. If you've been looking for trusted advice from the most experienced shoe repair experts in the area, call us today to discuss your needs.