Enjoy the Season with a Pair of Pajar Winter Boots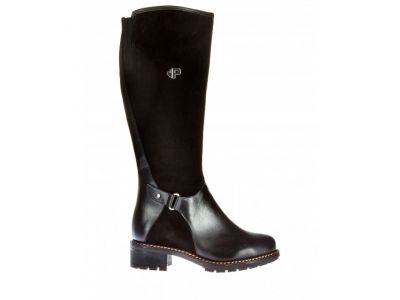 Tis the season for snow-covered sidewalks, drenched driveways and wintery walks. With the cold finally upon us, it's time to consider investing in a nice, durable and – most of all – warm pair of winter boots. Whether you restrict your travel from the doorstep to your car or you're constantly on the go, walking miles every day: you can't go wrong with a pair of Pajar winter boots. Founded on the principles of providing innovative styles and designs that offer unparalleled warmth, Pajar is among the industry's leading manufacturers of insulated winter boots.
Pajar's boots are all fully lined with genuine sheepskin and are guaranteed to keep you warm in temperatures as low as -40 degrees Celsius. In addition to this, the company's designs ensure waterproof construction, meaning you won't have to worry about moisture creeping into your socks and causing all manner of foot problems.
If you've been on the fence about a new pair of winter boots, we can assure you: with the weather on its way, it's time to get off that fence! In no time, our roads, sidewalks, driveways, trails and stoops will all be covered in a thick layer of snow. Why not make the season a little easier on yourself by treating yourself to a luxurious, wool-lined pair of boots that are certain to last years.
At Corey's Bootery, we offer the area's largest selection of shoes, shoe repair services and diabetic footwear. Our seasoned professionals have a wealth of experience in helping our customers find exactly the solution that they need to their footwear problems. So, if you've been searching for a friendly, well-stocked shoe store in the Kalamazoo area, be sure to stop by our shop or take a look at our online catalog!