The Benefits of Custom Orthotics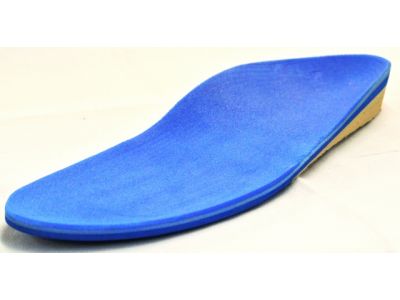 Custom orthotics, unlike over the counter inserts, are fully tailored to their wearer's needs. By using a combination of cutting edge technology and software, a custom orthotic can be fabricated to help alleviate pain, align the feet and increase the body's overall performance. At Corey's Bootery, we get a lot of questions about the advantages of custom orthotics over less expensive off the shelf options so, today, we'd like to take a look at a few of the major benefits of custom orthotics.
1. Foot stabilization during walking
Custom orthotics provide a level of stability that cannot be matched by their "one size fits all" counterparts. Because they are created specifically with your feet – and walking patterns – in mind, they can directly address the stability issues that you are facing rather than providing a more general, less effective solution.
2. Reduced risk of falling
With increased stability comes less risk of suffering injuries due to falls. However, besides increased stability, custom orthotics can work to correct problems with your gait that can lead to painful trips or stumbles.
3. Reduced pain
Custom orthotics help to better distribute pressure when you are walking. Because they reduce pinpoint pressures from being repeatedly placed on the same small area of your feet, they can reduces instances of discomfort in those areas.
4. Enhanced feedback
One of the most challenging aspects of new orthotics is the adjustment period. With over the counter options, you force your feet to become accustomed to the feedback provided by an imperfectly shaped surface. With custom options, however, your feet will naturally get the feedback they need as the insert is specifically shaped around them.
5. Greater comfort
With a custom fit, walking will be simpler, it will seem more natural and, most importantly, it will feel more comfortable. Because of their snug, individual design, custom orthotics provide the support that your feet need to go the distance.
At Corey's Bootery, every custom orthotic that we sell is made on location in our Kalamazoo facility. Staffed by skilled and experienced personnel, we have the ability to create orthotics for every type of foot. Furthermore, we stand behind our products and ensure that every customer receives the absolute best orthotic possible. If you're looking to replace your over the shelf orthotic with a new, custom orthotic, contact us today to get the process started. We promise, you won't be disappointed!