Find Relief with Shoes for Plantar Fasciitis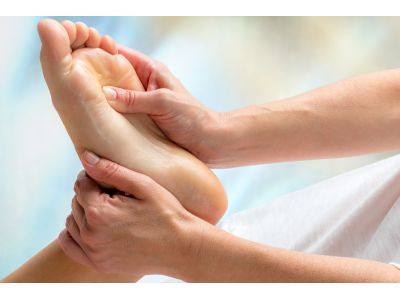 Foot pain is something a lot of people must deal with, so why not try to ease that pain by ordering shoes for plantar fasciitis? Plantar fasciitis affects about 10% of the population, so we at Corey's Bootery are happy to provide options to help people who are suffering from it. If plantar fasciitis is a problem for you and you're looking for some simple solutions to try to curb some of your pain, come to Corey's Bootery and we'll find the shoe that fits.
Largest selection of Naot in Kalamazoo
If you suffer from plantar fasciitis, then you know you need support and comfort from your shoes, and you're guaranteed to find it with Naot shoes, boots, and sandals. Naot shoes are naturally soft and comfortable, without a break in period, but, if you still want more comfort from them, many styles of Naot shoes also feature a removable foot bed making them orthotic friendly. We want to make sure every visitor can find comfort in their footwear, so we are also able to modify the Naot foot bed to be the proper support for your foot.
The Orthaheel from Vionic
Created by an experienced podiatrist, Vionic's sandals and flip flops are some of the most popular and supportive sandals to date. If you need shoes for plantar fasciitis, you're in luck with Vionic shoes. Proven to be a great way to treat plant fasciitis, Vionic provides the arch support and heel cushioning you need to align your body's natural position. They also have the sole of a shoe and are waterproof, so you can wear your Vionics wherever your life takes you.
We at Corey's bootery care about the quality of people's lives through the shoes they wear. With our staff, you will get only the best treatment and are guaranteed to find the shoes that fits.