Specializing In Mobility: What Does A Pedorthist Do?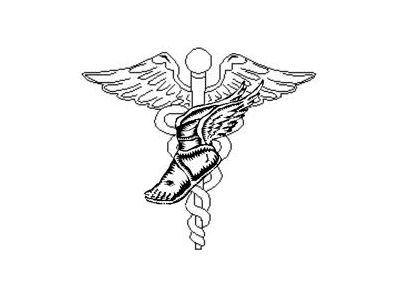 At Corey's Bootery we believe quality of life can be measured from the feet up – and our certified pedorthists are the key to building and maintaining that quality. We're often asked about our pedorthists. Clients wonder: what do they do, where is their training from, and how does that certification help me? All good questions. Our pedorthists are trained mobility experts; seeing beyond your feet to evaluate your lower legs, your gait, and medical conditions.
What does a pedorthist do? Our job is to help you have the best mobility possible. After a comprehensive evaluation, including a thorough inspection of your feet and lower limbs, we may recommend orthotic inserts, custom shoes, or a combination of both. We make all of our custom orthotics, custom shoes, and shoe modifications at our Kalamazoo location – and our pedorthists are involved every step of the way.
Where is their training from? Our pedorthists receive their certification from the American Board for Certification in Orthotics, Prosthetics, & Pedorthics (ABC). "An ABC Certified Pedorthist is an allied health professional specifically educated and trained to manage comprehensive pedorthic patient care. This includes fitting, fabricating, adjusting or modifying devices that reflect the level of education and training received." (from https://www.abcop.org) The certification requires completing the educational requirements as well as 1000 hours of patient care.
How does that certification help me? Our goal is to improve your quality of life – and we know that mobility is an important piece of that. Our pedorthists work with varying levels of feet issues, from runners with tendonitis to diabetics with ulcerated calluses. We also commonly work with your primary care physician to fill your orthotic prescription and get you back on feet.
Luckily, we carry a wide variety of shoe lines so that we can get you into shoes you like. Stop in and speak with one of our certified pedorthists. Every foot is different, and we'll take the time to get to know yours. We're happy to share our knowledge with you to keep you moving.